Back in Black: Accolades for Switched-On Broker
With debts totalling almost $3 million, a local transport company teetered precariously on the brink of collapse: it would almost certainly have fallen off the cliff if not for the sound advice of a finance broker.
Fortunately for this small business operator, his broker understood the key role short-term lending plays in a financial crisis such as this.
It is one of countless instances where a reputable, specialist short-term lender, in this case Quantum Credit, has stepped in and reversed a company's downward spiralling trajectory thanks to the work of an informed broker.
Quantum Credit business development executive, Peter Kenneday, relates the story: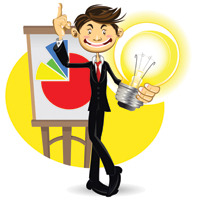 Bank threatens fire sale
"A broker we deal with on a regular basis was engaged by a client who operated a previously highly profitable mining equipment transport and hire business to obtain a loan to clear mounting debt. His bank was chasing him to clear these debts, totalling around $3 million, under threat of their fire sale of his assets.
"His problems began when he decided to diversify some years back," Kenneday says. "He bought a business in an unrelated industry and because he then had to split his time, attention and money into running two businesses, both started to fail. "He eventually sold the newer business but its lack of profitability had created so much debt he couldn't cover his liabilities. The bank lost confidence and threatened to sell him up."
The business owner had a small residential property portfolio and the bank, holding them as security, determined to sell them as quickly as possible to recover their debt.
Disregarding the client's claims that with his focus solely back on his transport business he could resurrect his lost contracts and restore the company's profitability, the bank initiated proceedings, refusing his request for time.
The broker brought the scenario to Quantum Credit, who quickly assessed the situation, approved a short-term loan and paid out the bank out in full.
Informed broker saves the day
"Although his broker and accountant provided comprehensive cash flows that were based on reduced trading figures and mainly prospective contracts, we were comfortable that a turnaround was imminent. He just needed time to sort things out," says Kenneday.
"When a broker is switched-on to the principles of bridging finance, he can see the long-term benefits of a short-term loan. Unfortunately some brokers just can't see beyond the up-front, short-term cost and so miss the chance to help their clients.
"Which option is preferable? For a client to go bankrupt and lose his property; or to carry higher costs for a few months and retain valuable assets and reputation?"
This small business operator was fortunate because his broker was able to explain the advantages of a short-term loan. The upshot is that the client still owns most of his property portfolio and his mining equipment, transport and hire business is trading profitably once again.
"Had he not been able to settle his loans, the bank would have auctioned his properties to clear the debt, probably selling them for half their value,"
Kenneday maintains.
Quantum Credit adaptability vs bank inflexibility
"From the proceeds of his orderly property sales he cleared his ATO debts and other small commitments and more than half of the original loan has already been repaid.
"While the bank would likely have refused to share the proceeds of those sales, we were happy to accommodate his request to pay off those other small debts," says Kenneday.
This flexible approach is the reason Quantum Credit has many repeat clients. "They recognise that we can settle loans quickly and that we are more flexible than the banks.
"We're able to create the time required for something like the orderly sale of a property to occur. This enables small business operators to eventually move back into positions that are acceptable for mainstream banks."
Give our team at Quantum Credit a call. "Let's Talk" and put our short term lending experience to work.